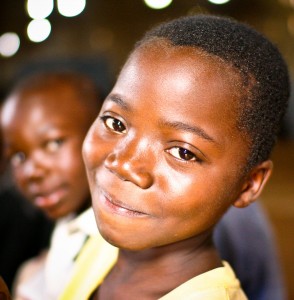 We are a mission minded little company! The more we grow, the more we'll do. One day we'll have our own charitable Foundation. We are praying for more sales, so we can make a bigger difference around the world. We don't support programs unless we've personally been there. We can 'vouch' for the quality and effectiveness of each of these programs because we've been there, we've seen it. Our ministry partners are changing lives and literally saving children from starvation and misery. We'd encourage you to support each of these programs on your own, or just buy a lot from us, and we'll take care of the charitable giving. Each month we give a portion of our after tax profits to several key partners.
Esther's Needs Care Center: This is our top charitable endeavor. Located in Lusaka Zambia, Esther's Needs Care Center is a community school which assists 475 orphans, (as of October 2010). The children are given a noon meal, (usually the only meal they receive all day). All the children have lost either 1 or both parents, generally due to HIV/AIDS. A few years ago Jason met with Esther and the orphans, and spent a day at the school. That day is burned into our memory through photos and stories. He left very convinced that we needed to find a way to support this program. You might find it shocking, but it's true, there aren't any other Western donors providing any support to this critical program. Just us! The noon-time porridge is provided locally through the World Food Program, administered by World Vision. 2 small cups per child. Frequently that's the only meal they get all day. If you want to join us in supporting this important program, that would be great. Support is administered by Kids For The Kingdom, a terrific ministry that sends 100% of our contribution straight to Zambia. For the Fall 2010 we are supporting 40 Zambian seamstresses with tools and training.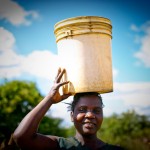 Mudzi Zimbabwe Community Development. Through our partner World Vision we are able to support the Mudzi Community Development Project. Zimbabwe is a country in deep financial distress and through tools and training, well-drilling and agricultural training, the Mudzi community is weathering the difficult financial storm.
Yamaranguilla Honduras – Community Development. Through our partner World Vision we support children and families in the Yamaranguilla area of Honduras. Honduras is the 2nd poorest country in the western hemisphere and rural life there is not easy, but World Vision is making a difference. We've visited this rugged community and have seen it's amazing beauty and the beauty of it's people. We're honored to be a partner in this effort.
Cluj-Napoca Romania – Community Development – Keeping Orphans Off The Street. The orphaned children of Romania suffered incredibly in the past. And the memories and trauma linger, but World Vision is making a difference through intensive training and counseling. Moving orphaned teens from institutional care to independence. It's a difficult transition, but World Vision staff are deeply committed to making a difference in the lives of these children, teens, and young adults. In 2007, 2008, and 2009 we were honored to visit this amazing community, and witness the power of the program. We are blessed to be their partner.
Haiti & The Dominican Republic – Missionary Flights International. There are 700 mission teams in Haiti and The Dominican Republic that are served by MFI. We're long-time supporters of this terrific ministry. Haiti is the poorest country in the western hemisphere and MFI has been serving the needs of its people for many years. The January 2010 earthquake highlighted the need, and created enormous urgency, but long after that urgency subsides, MFI will continue to make a difference and change lives in this difficult place. We are honored to be their partner. MFI holds a special place in our heart because we have family on-staff. It's a great ministry!