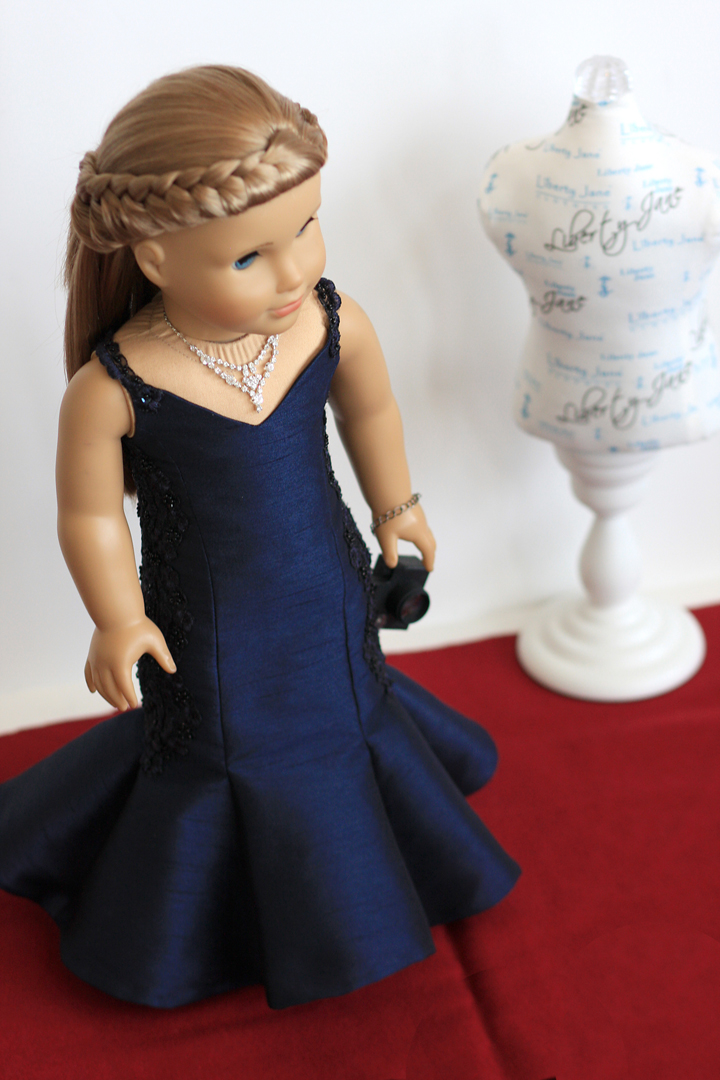 Lights, camera, action! Malibu Libby scored a ticket to the Oscars and it's her time to shine! She's definitely wearing a Liberty Jane haute couture creation. After weeks of waiting – it's finally ready. Her jaw drops when she sees it for the first time on the dress form. She slips it on, it's perfect! The excitement builds as she works her way though the crowd… Will she spot any celebs? She's glad she brought her camera… Wait! Who's that over there? Oh my, It can't be! "Can I have your autograph?" she says…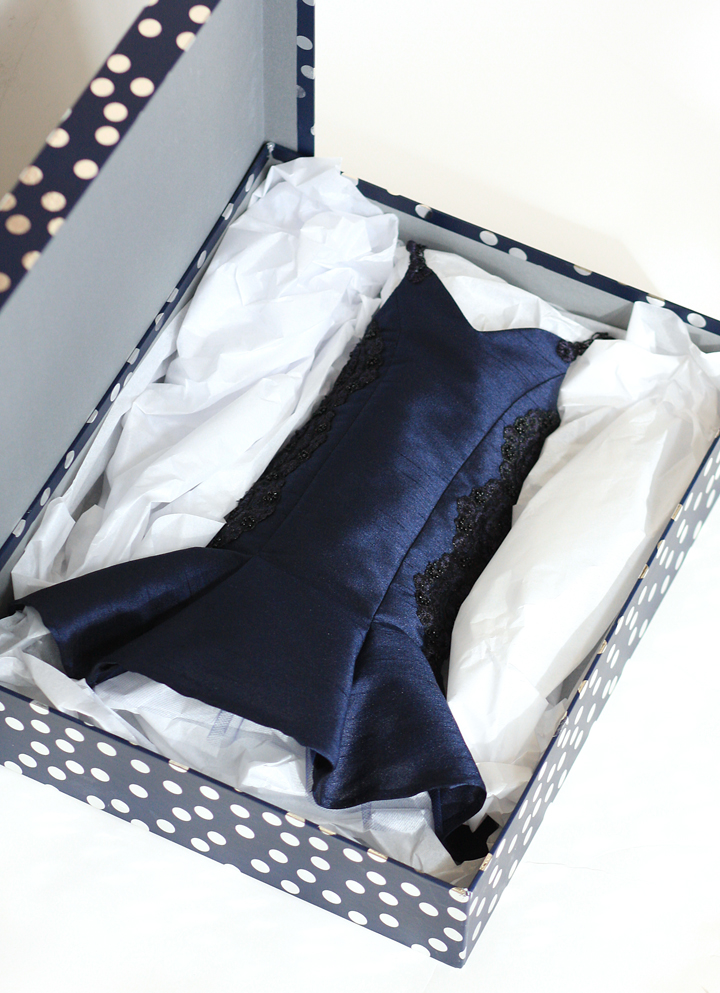 The Dress: Red Carpet style for your 18 inch American Girl Doll! This midnight blue silk dupioni dress has a perfectly sculpted fit and flare design to give a true mermaid style. Details include: princess seams, in both the front and back; fully lined with attached tulle around the lower portion under dress flare, invisible zipper closure, beaded straps with beautiful flower motif, hand sewn lace and bead work design down both sides of the dress, and it is finished beautifully with a hand rolled hem.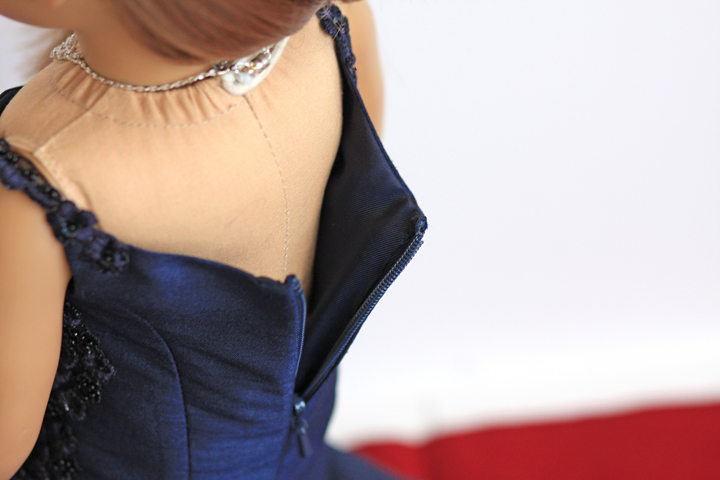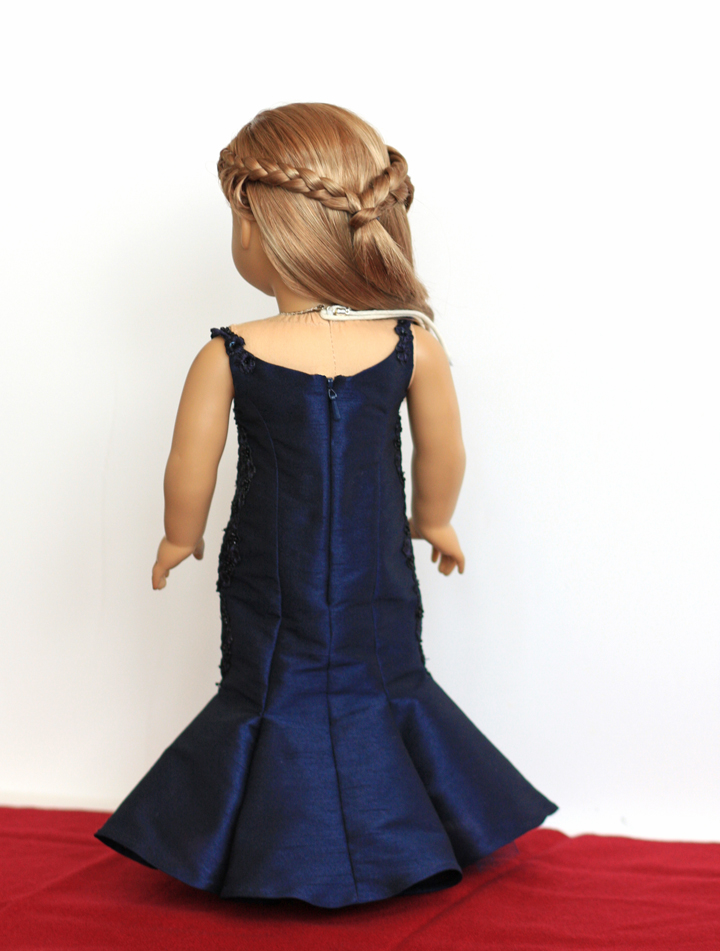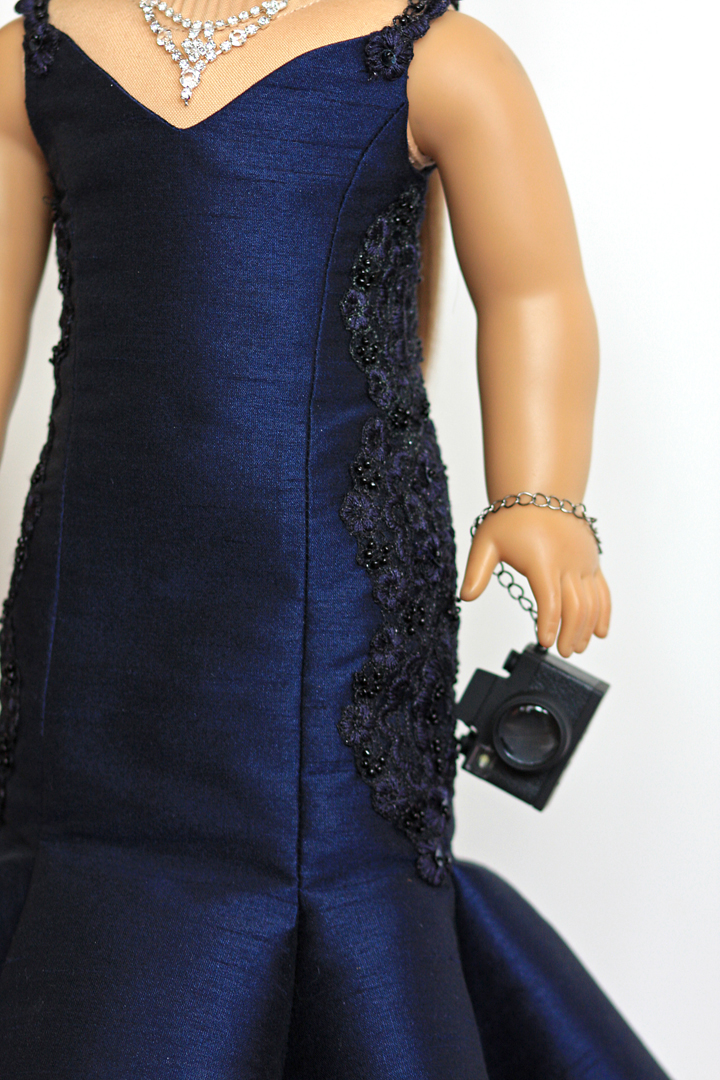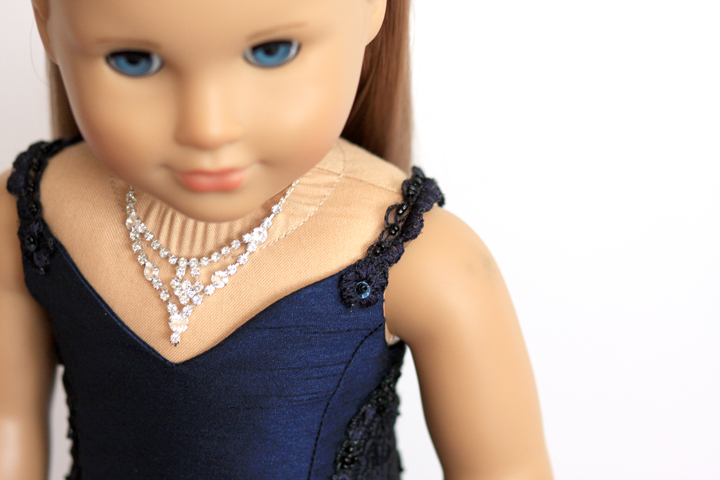 Jewelry: A stand out necklace is a must when you're on the red carpet, and we've got it! A super sparkly tiered design glistening with tiny faux diamonds. The necklace secures in the back with a magnetic clasp.
Accessories: When your just a teen, the red carpet is not the place to be seen, but the place to catch a glimpse of your favorite celebrities! So you better bring your camera. This tiny little SLR style camera makes realistic sounds when the buttons are pushed and has a chain strap to hook around the dolls wrist. The outfit also includes a cute pair of black flats to complete the look.