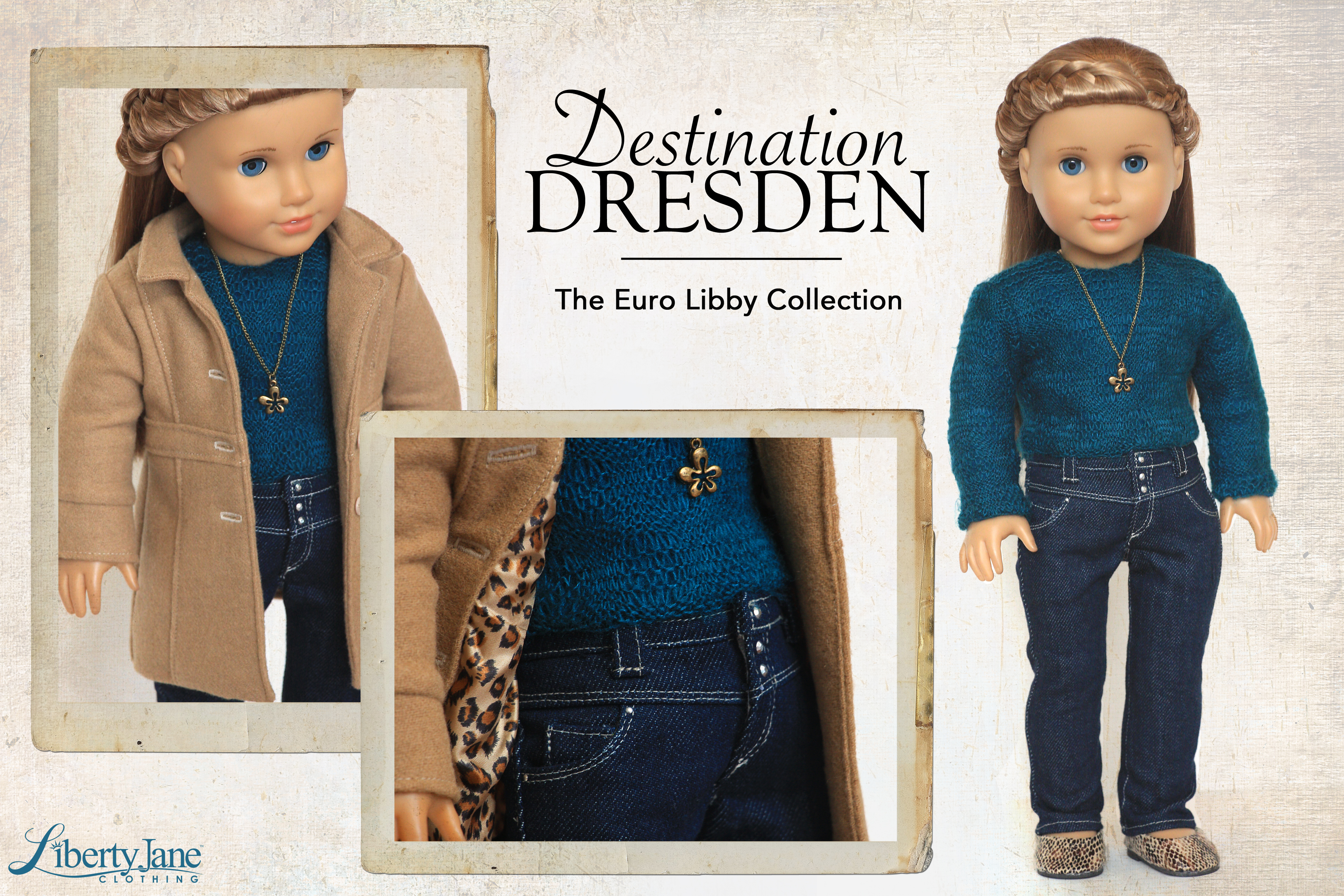 Euro Libby: Destination Dresden- The trains can be chilly in October, but that won't stop us – our destination is Dresden. The walking tour starts first thing in the morning and we're going to see it all. From the banks of the Elbe, to the ancient libraries, to the castle tours. Selfie's from Castle Park Place? Sure! Let's go! Our destination is Dresden.
Proceeds of the auction (Hosted on eBay) are being donated to help combat extreme poverty through sewing & tailoring programs in Lusaka Zambia – the donation is made through Sew Powerful, a registered 501C3 charitable organization.
The Jacket: The mid thigh length coat, cut from a beautiful 100% camel colored wool, creates the perfect silhouette. Originally debuted in the Le Marais Outfit, this class style coat is tailored for a fitted look, but still roomy enough to be worn comfortably over a shirt or sweater. Details include – fully lined in a fun cheetah print, three functional buttons on the front, tiny accent buttons on the sleeve cuffs, princess seams, and topstiching throughout. Perfect for a chilly day in Dresden!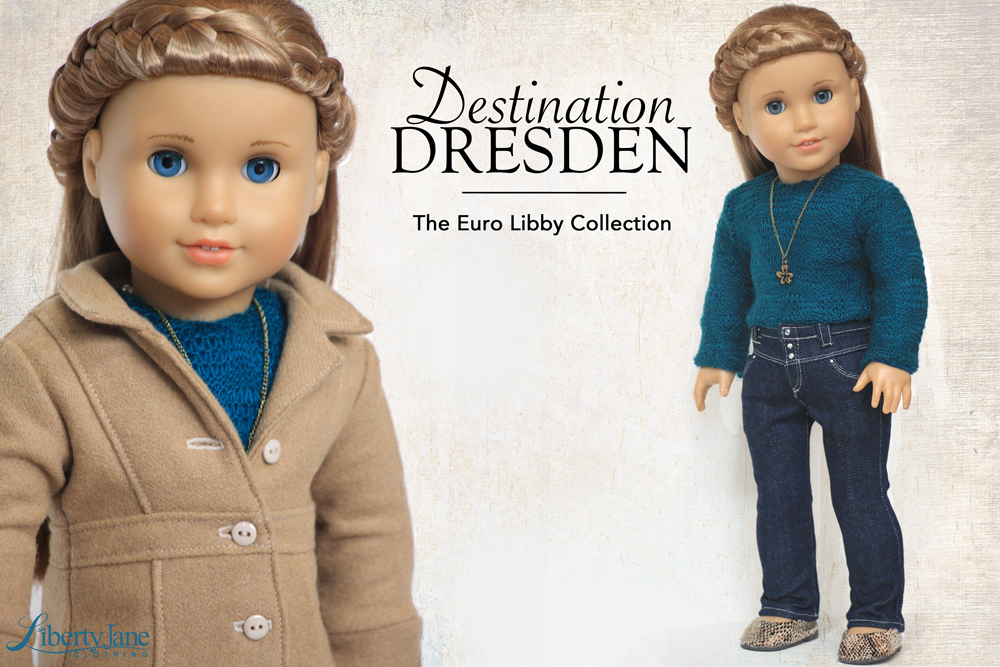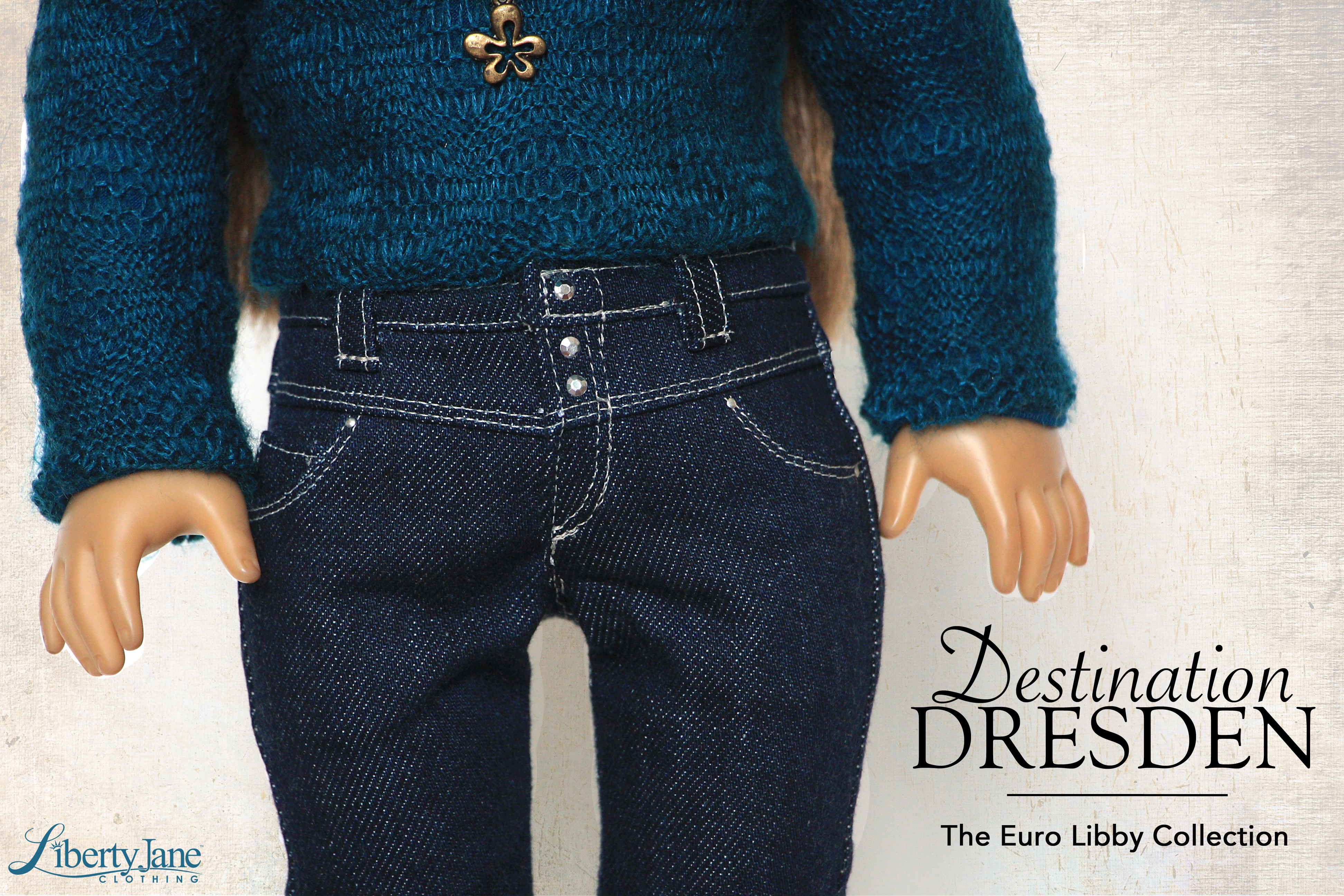 The Jeans: Introducing the High Waist Jeans from Liberty Jane – sure to be a new classic! Made in a medium weight darkwash denim, these jeans fit and look great! Details include – high waist yoke design, functional front fly with velcro, real front and back pockets, a tiny coin pocket, belt loops, and contrasting top stitching. Be the first to own the new jeans style from Liberty Jane!
SOLD!
At Liberty Jane Clothing we create customed fashioned outfits that set trends and inspire doll clothes makers around the world. We auction our items as One-Of-A-Kind, or Limited Edition collections. To learn more about upcoming auctions be sure to join our newsletter.