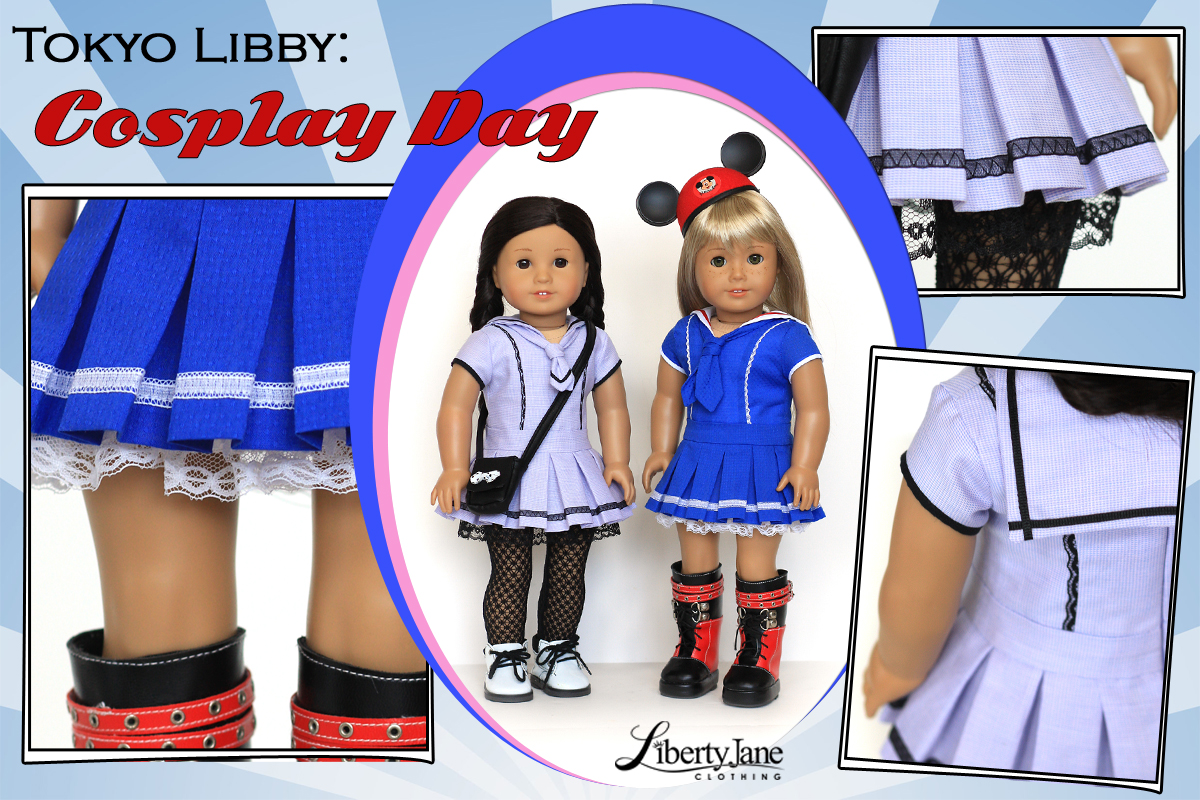 It's Cosplay Day at Tokyo Disneyland – and Tokyo Libby and her friend are dressing for the occassion. Their matching sailor girl dresses are an homage to the Cosplay Harajuku style that has taken the fashion world by storm!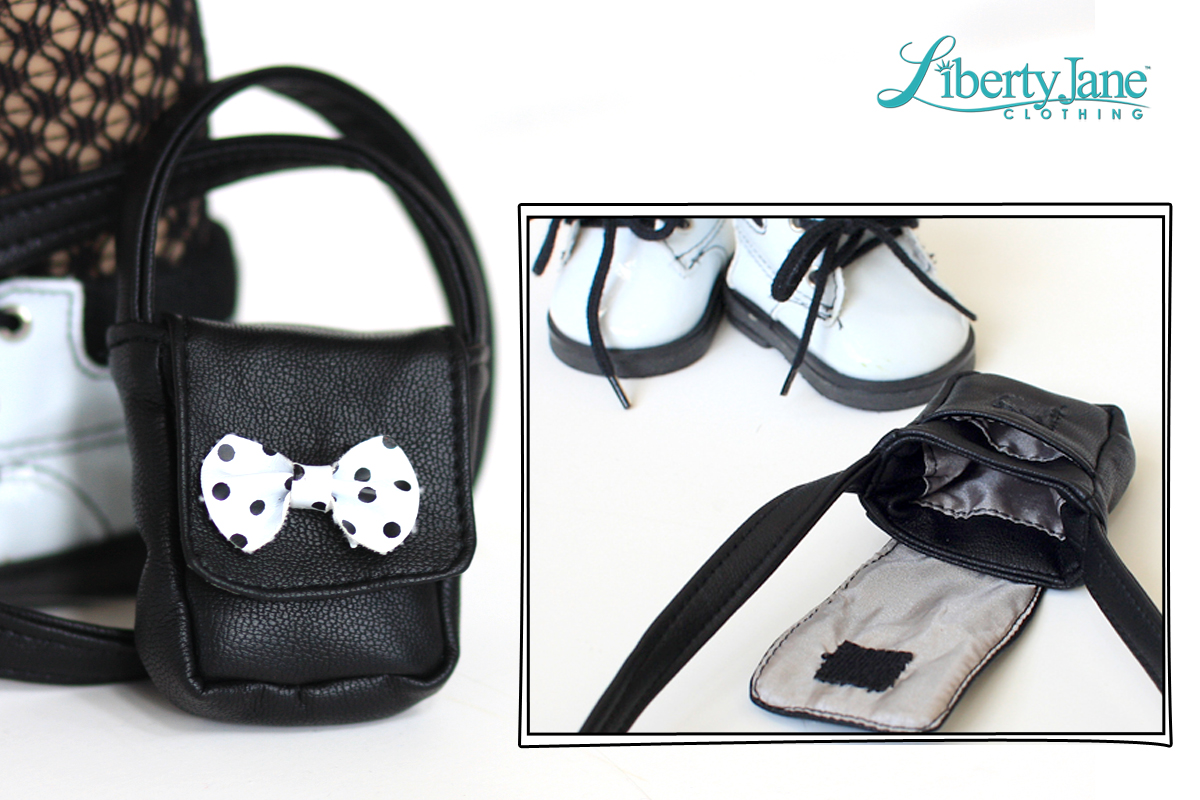 The Dresses: Two beautifully handcrafted dresses designed to fit 18 inch American Girl dolls. Both dresses are made from the same design featuring a sailor collar, princess seams with inset lace trim, inverted pleated skirt, fully lined bodice, and a cute neck tie! Both dresses have an invisible zipper closure. The center back of the sailor collar is split in the middle so the dress can be easily put on and taken off. The royal blue woven cotton dress has a delicate dot texture and is accented with a white collar, white lace, and a pop of red ribbon. Layered under the dress is a separate white mesh slip with lace ruffle. The bodice is lined in the same white shirting fabric as the collar. The lavender dress is made from a lightweight shirting fabric and is accented with black lace and ribbon. Layered under the dress is an elastic waist black lace slip.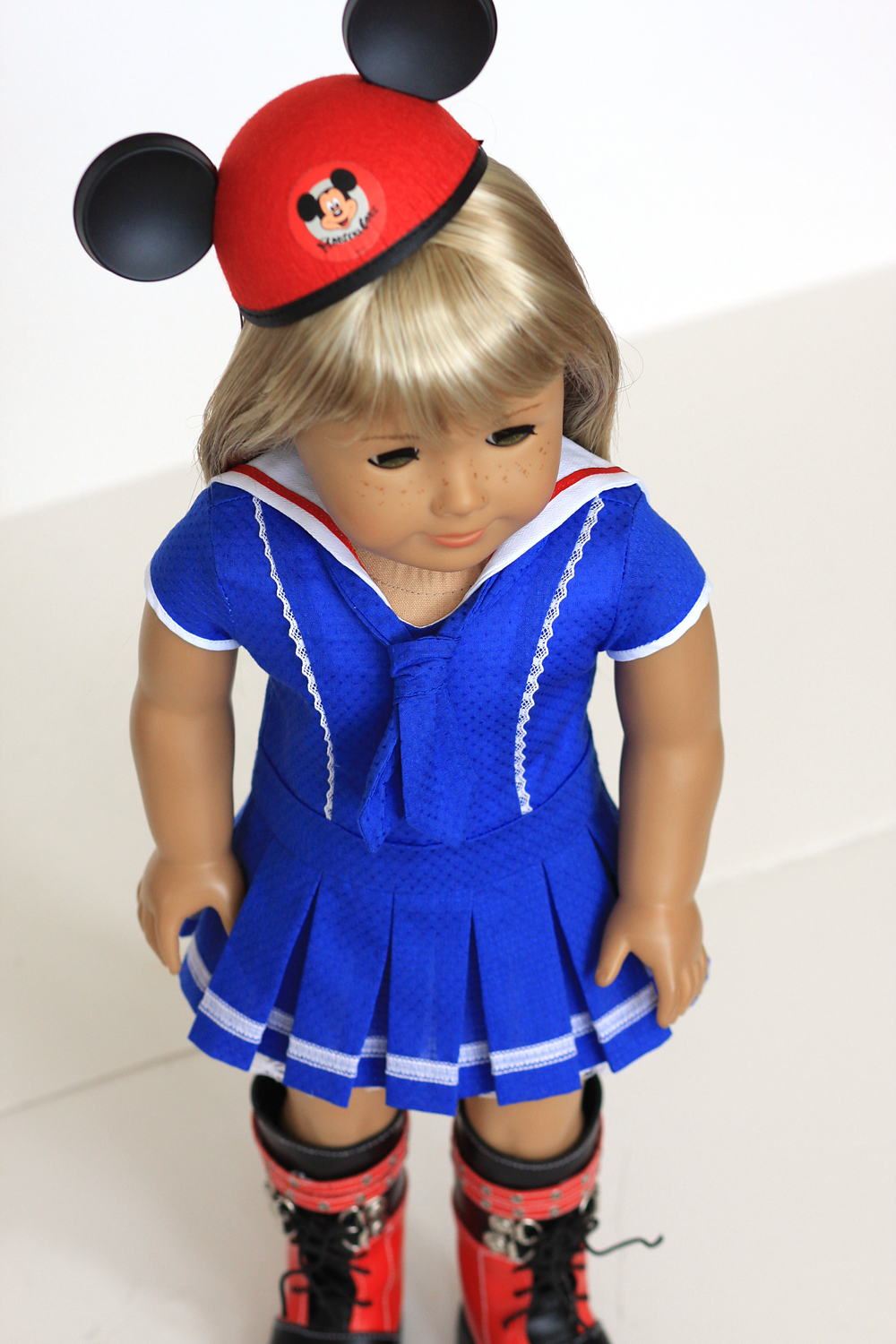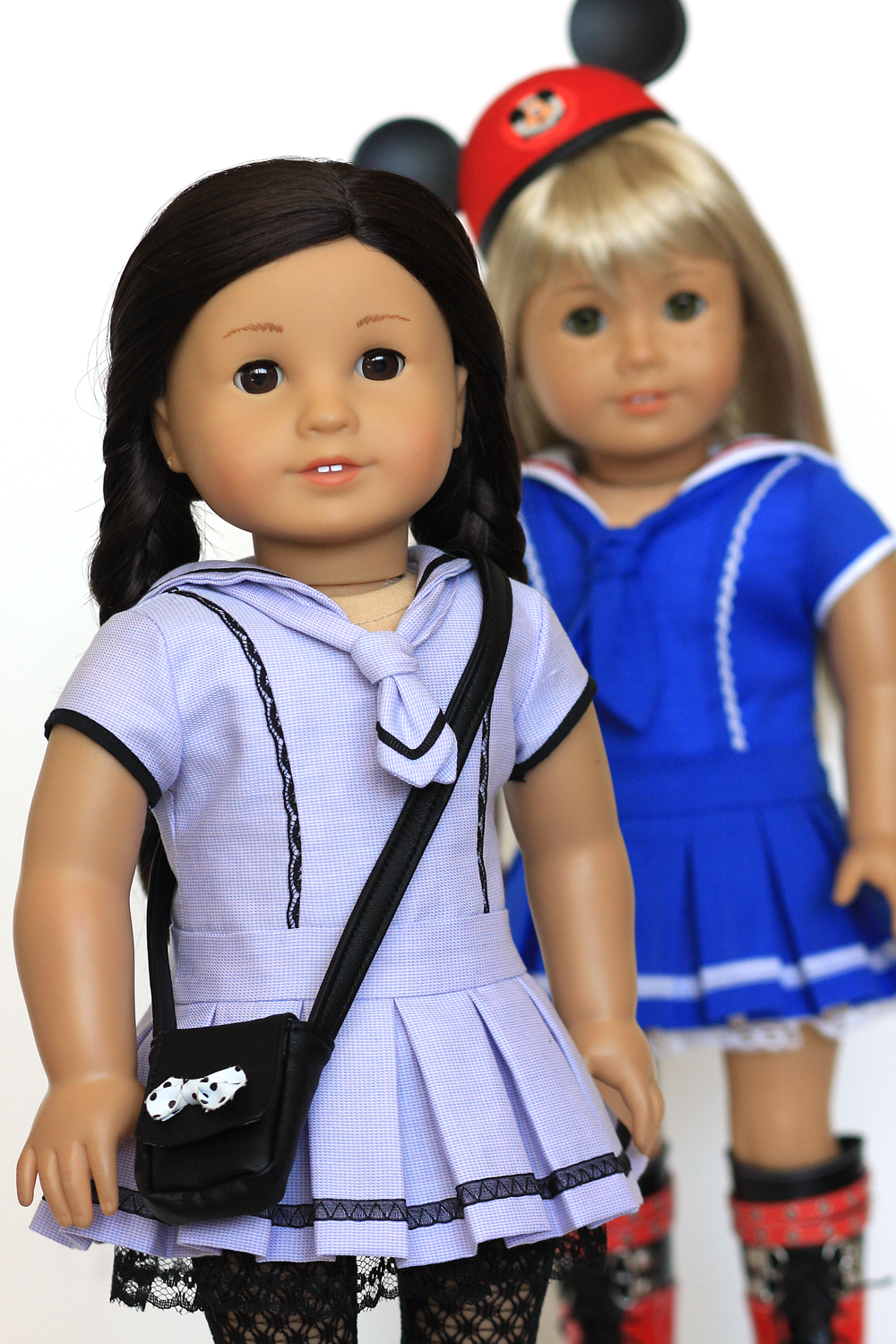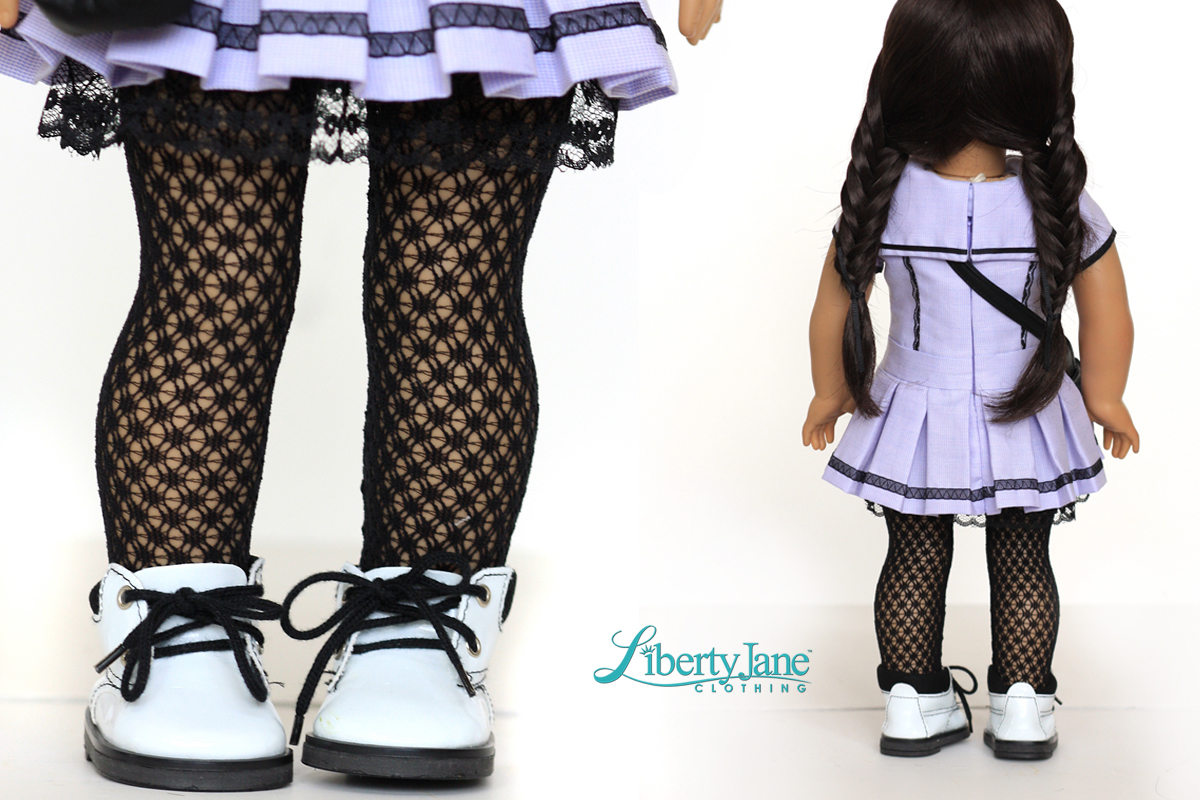 The Dress: The lavender outfit includes black fishnet tights, a lavender neck tie accented with tiny grossgrain ribbon, and a stylish tiny faux leather cross body bag with polka dot bow. The bag is lined in silver and has functional front and interior pockets. The outfit is completed wth a cute pair of white patent boots – too cute!