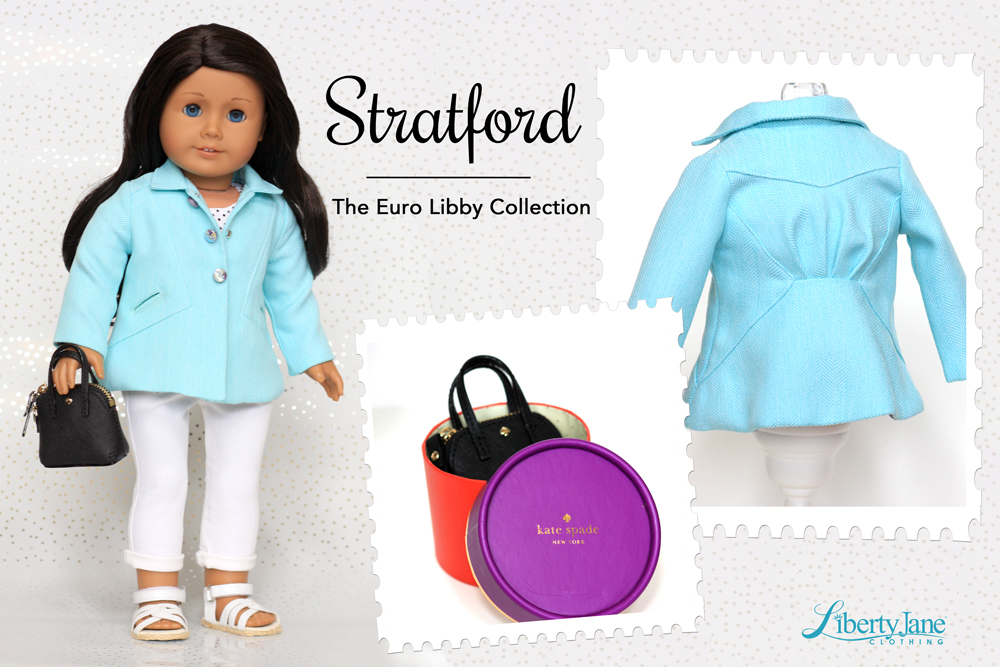 Stratford City Mall in London just got more interesting! It's already the shopping destination of the British royalty and European gliterati and now they've even got a One-Of-A-Kind Liberty Jane outfit named after them. This outfit isn't for everyone – in fact – it's only for that one special someone. The owner of this custom outfit will quickly realize the intensity of craftsmanship and design that has become the trademark of Liberty Jane Clothing. And of course you also get a My American Girl® Doll Number 49 and a cute Kate Spade purse to match.
The Jacket: Mix the classic stylings of swing coat with the on-trend vision of Liberty Jane and you get this beautifully designed jacket! The design features angular "princess" seams sewn on both the front and back, tiny front welt pockets, front yoke, V shaped back yoke, and delicate pleats at center back creating a slimming silhouette! The jacket is made in an icy blue herringbone suiting fabric and is fully lined with a delicate floral print cotton lawn. Perfect for shopping at Stratford City Mall!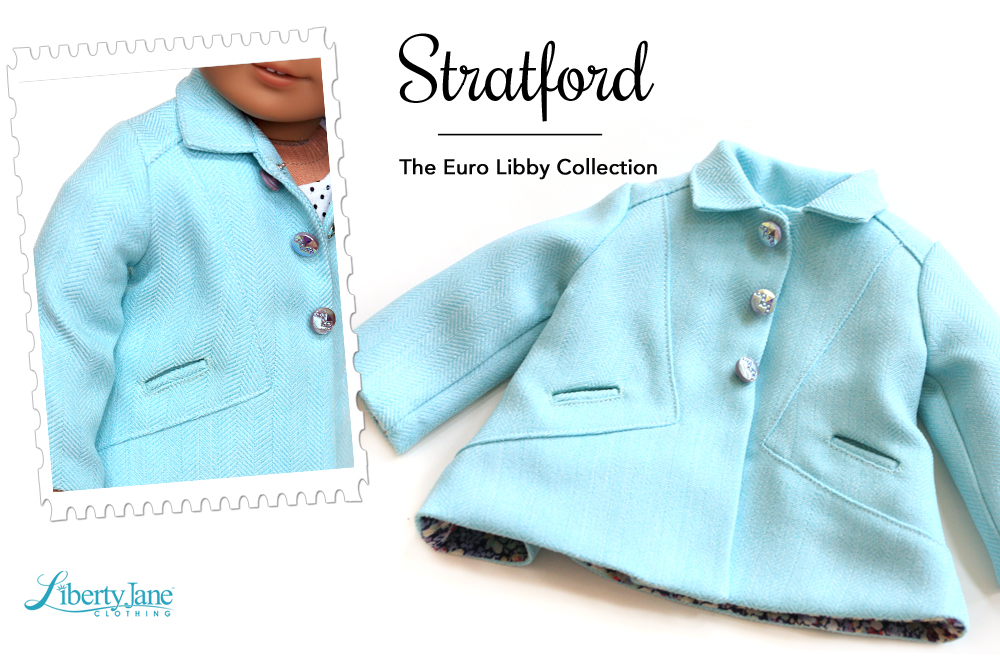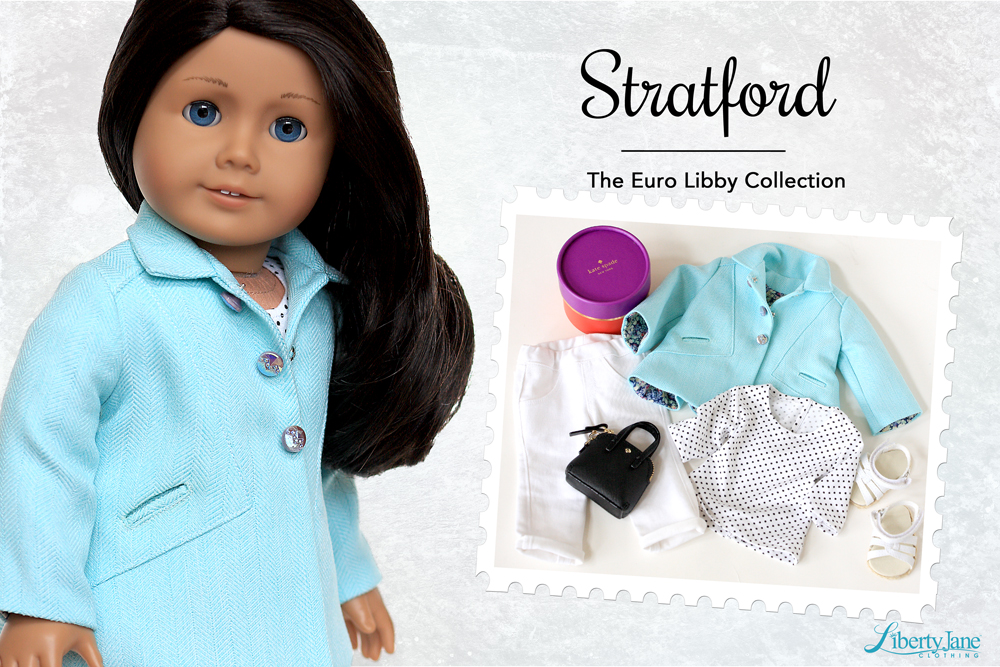 The Top & Pants: A darling polka dot tee made from a beautiful silky knit found at Britex Fabrics. It has 3/4 length sleeves and a partial back opening with velcro closure. It's paired with classic Liberty Jane Skinny Jeans in white, rolled up in the pictures, but can also be worn unrolled. Jeans are made from a 7oz weight stretch denim and feature real front and back pockets and an elastic waist.
The Shoes: The outfit is completed with the perfect pair of white sandals. They slip on and off easily with a velcro ankle strap. The sole is a soft suede and the braided trim finishes them off nicely.
The Purse: The perfect accessory for the Euro girl – an authentic miniature black leather Kate Spade purse in a collectible Kate Spade orange and purple circular box. The purse is a tiny key chain, but is fully functional with a working gold color zipper and a polka dot lining!
The Dress Form: A limited edition Liberty Jane Dress form. Perfect for displaying your collectible outfits!.