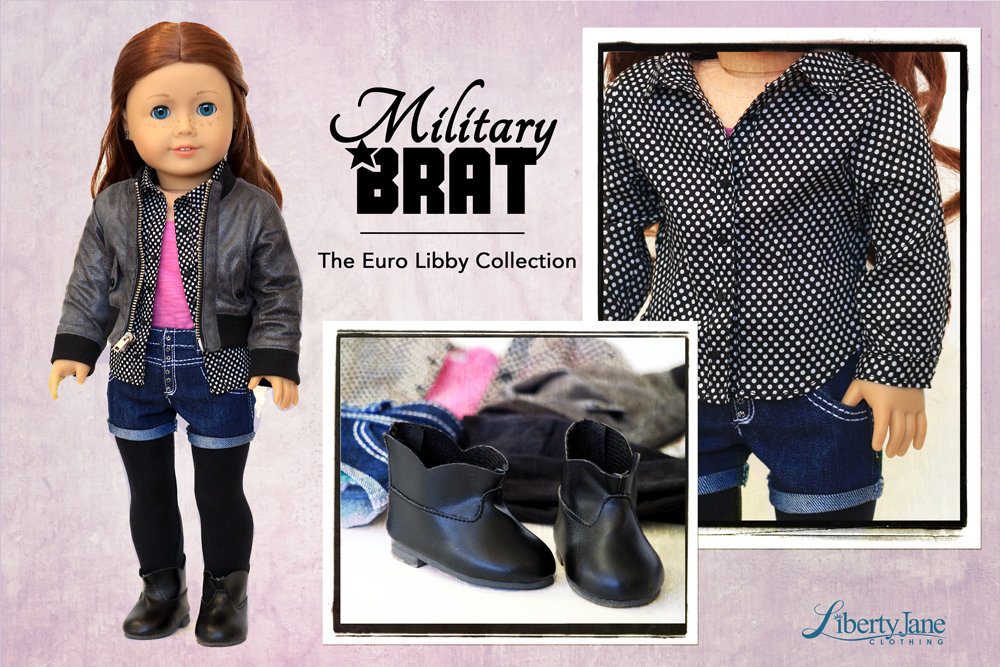 Euro Libby: Military Brat – A family deployment to Germany can't hold you back – with your dad's old bomber jacket and a cute pair of high waisted shorts, you're ready to steal the spotlight!
The Jacket: The darling bomber jacket is made in a grey ultra suede fabric, soft and smooth to the touch. It is fully lined with a fun black, pink, and grey polka dot print! The jacket has a functional front zipper and fits easily over other clothing items. Perfect for layering!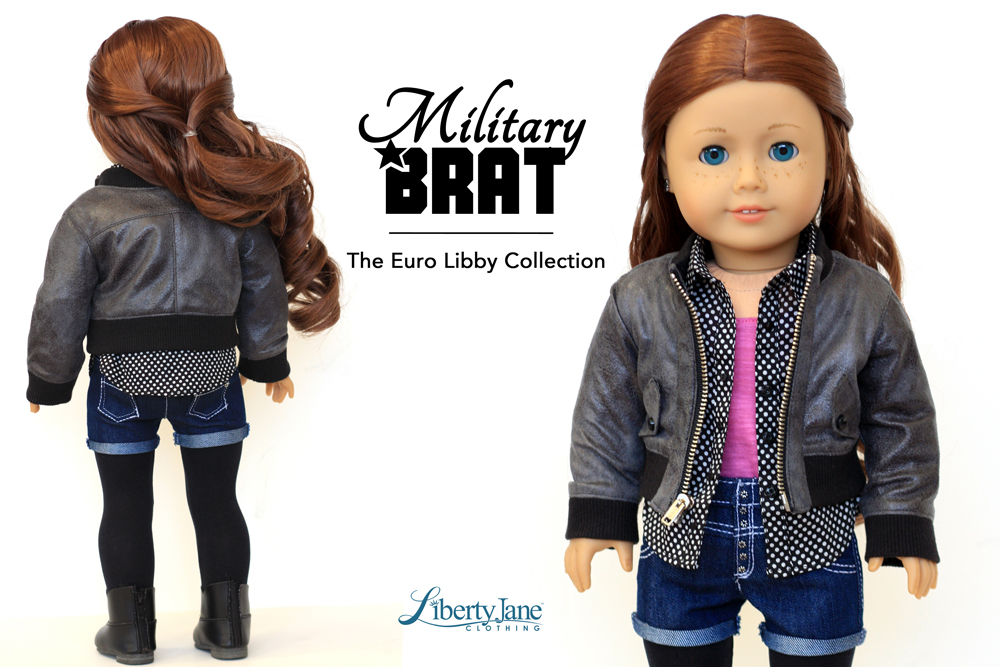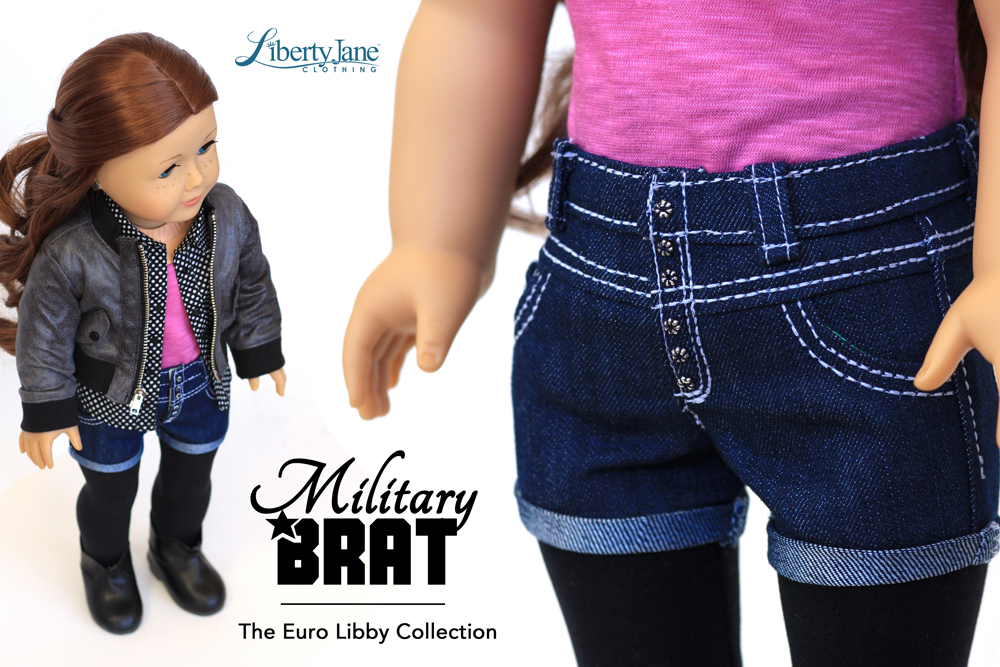 The Shorts: A fun variation of the High Waisted Jeans from Liberty Jane – cuffed shorts! Made in a light weight darkwash stretch denim, these jeans fit and look great! Details include – high waist yoke design, functional front fly with velcro, real front and back pockets, a tiny coin pocket, belt loops, and contrasting top stitching. Darling little flower beads (to look like buttons) were hand sewn on the fly complete the look! Be the first to own the new jeans style from Liberty Jane! The shorts are worn over a pair of opaque black tights – a wardorbe staple for any fashionista!
The Shirts: A cute little black and white polka dot poplin button up shirt. The shirt design features long sleeves with a continuous lap cuff that closes with a snap, back yoke, and curved hemline. The front of the shirt uses snaps for the closure but is accented with tiny black buttons so it gives the appearance of being buttoned up. It is layered over a beautiful slub knit tank top made in the pantone color of the year – radiant orchid! The top has a velcro closure at the upper back and is accented with white lace peeking out from the hem.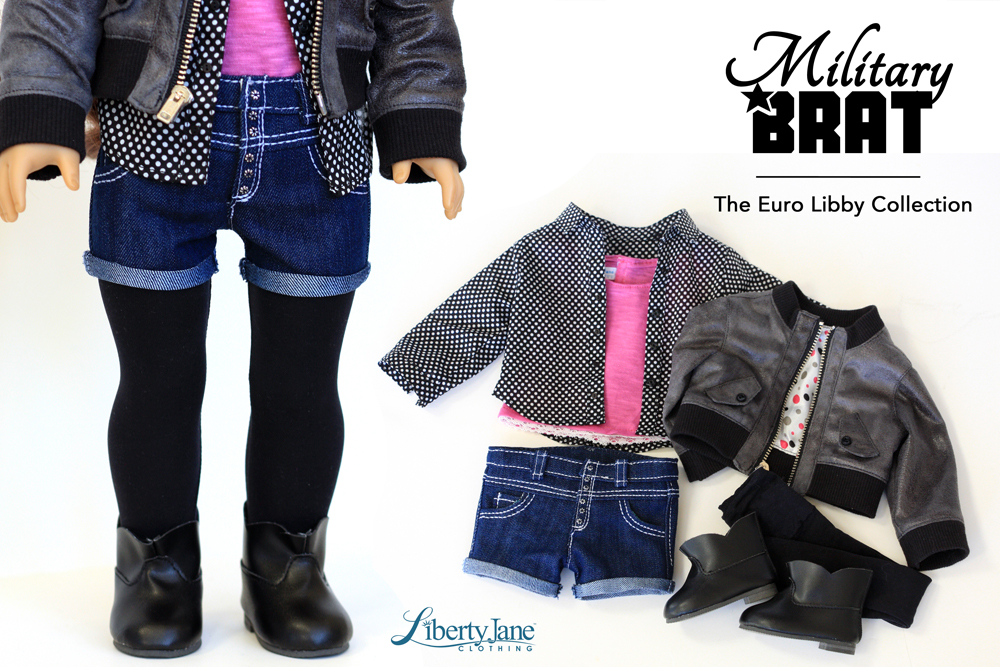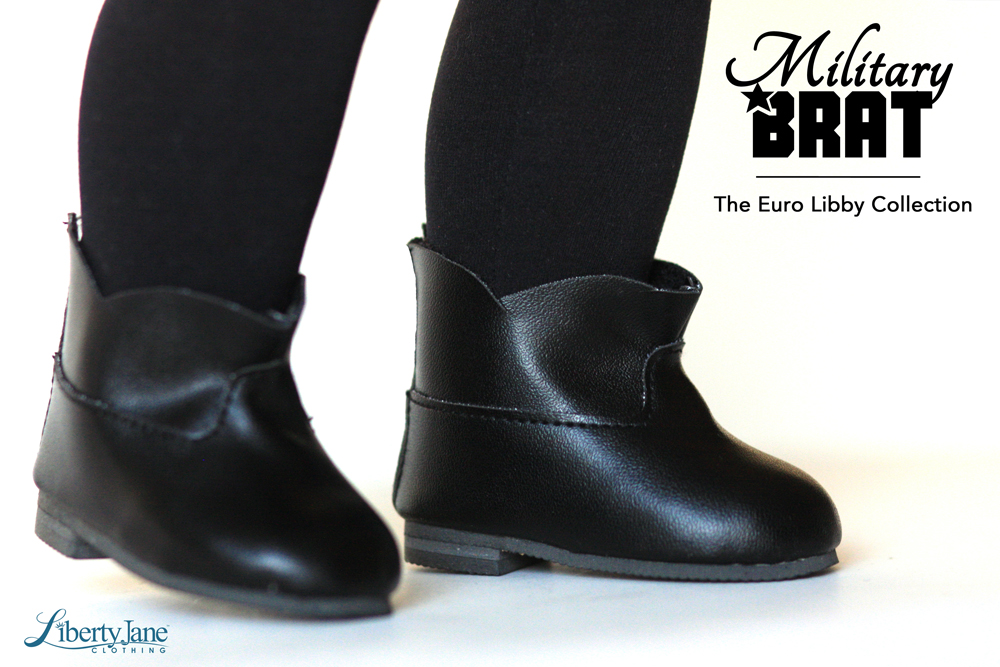 The Boots: Ankle boots are all the rage, and now your doll can have her very own pair! The boots are just too cute and have a simple curved shaping along the top, and detail stitching around the ankle. They are made in a faux leather and slip on and off easily.