Thanks to everyone who supported our Fall 2010 line. The auctions were exciting, and the profits were used to help train 40 zambian Seamstresses. The design work for the Spring 2011 collection is already underway, so stay tuned.
Euro Libby: Sofia. [sold out] If you know where sofia is you get a gold star! Sofia Bulgaria is an ancient land, filled with rich culture and tradition. More modern Eastern European influences make this a fashion cross-roads. Your doll needs to experience a journey to a far away land. Here's a look at the top auction result.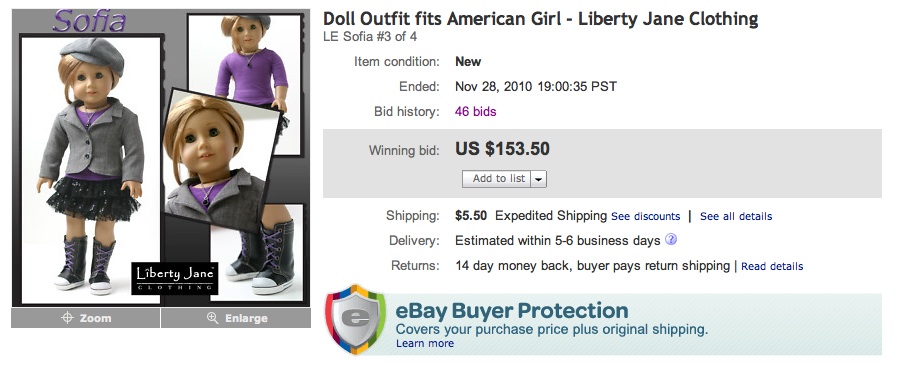 Euro Libby: Paris Daydream [sold out]. Inspired by the fun french culture, (and a cool dress I saw in the Delia's catalog), Paris Daydream is a fun take on the french hat and scarf style. Here is a look at the top auction result: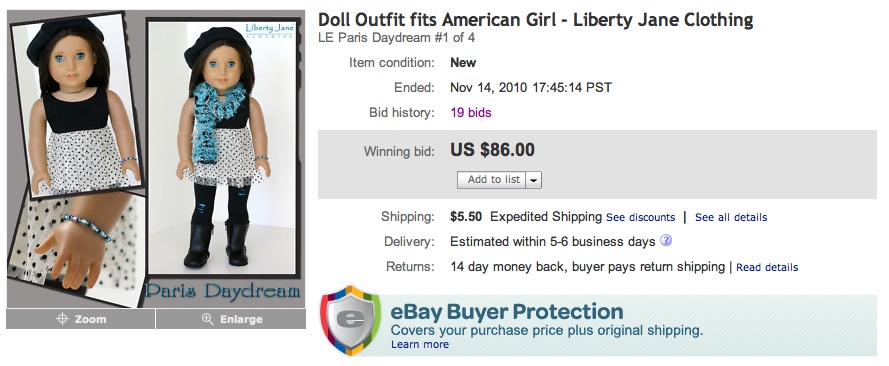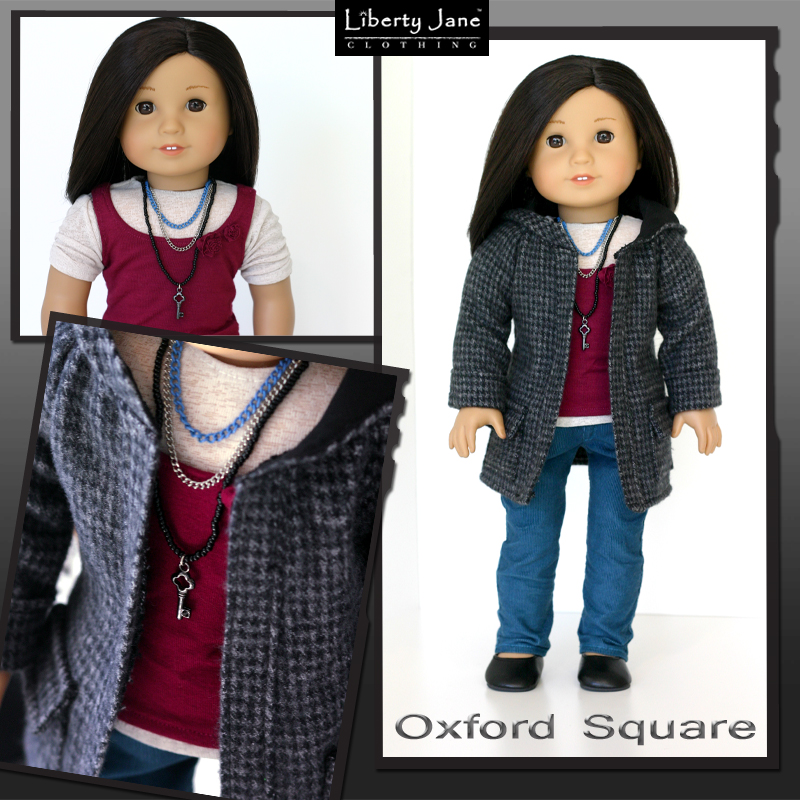 Euro Libby: Oxford Square [sold out]. Cold and rainy, but cool and trendy. Oxford is the place for tradition and trendy style. This fun jacket is beautifully designed inside and out. (The jacket pattern is published). Bid, win, enjoy. Here is a look at the top auction result: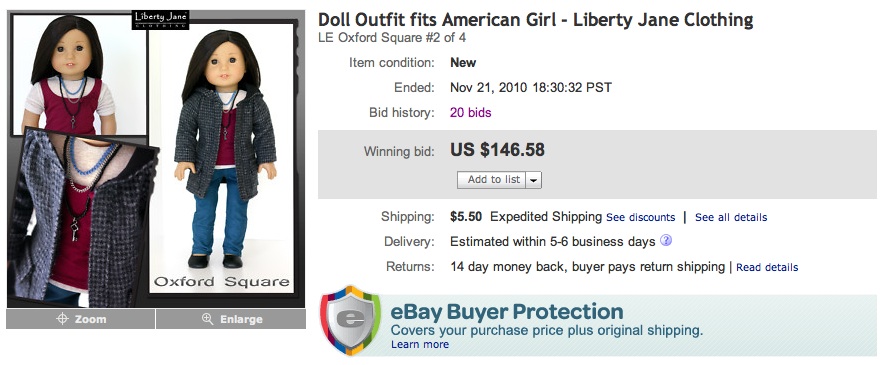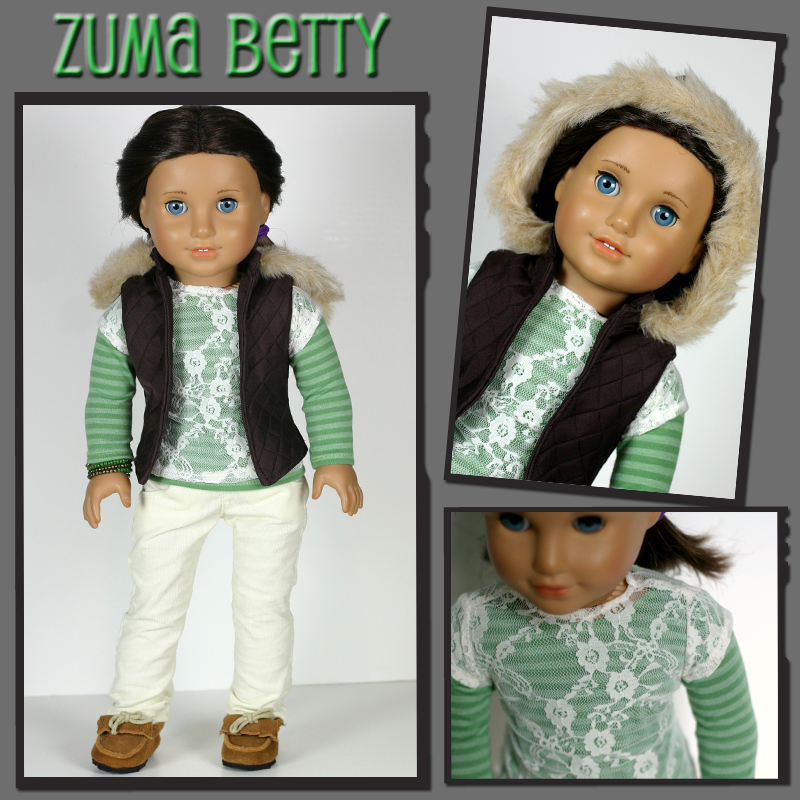 Malibu Libby: Zuma Betty [sold out] -If you're cruising down the Pacific Coast Highway to Zuma Beach in December, you might get cold. You might need a puffer vest – with a fur edged hood. Malibu style. You're not trying to be all Sarah Palin's alaska, but the wind is narly, and you're a betty that likes to chill and not be chilled.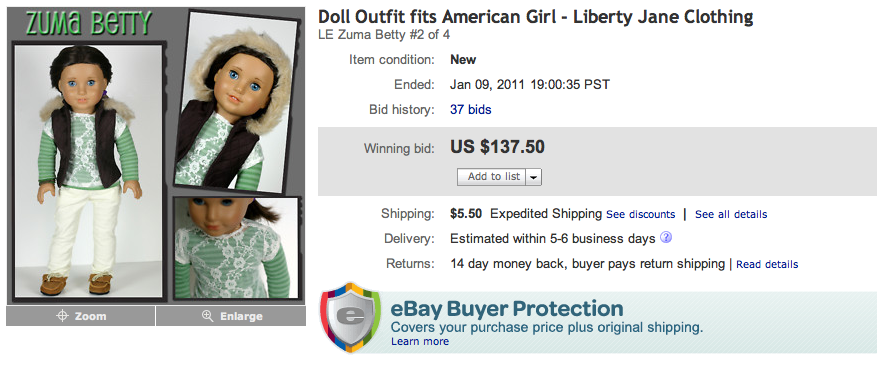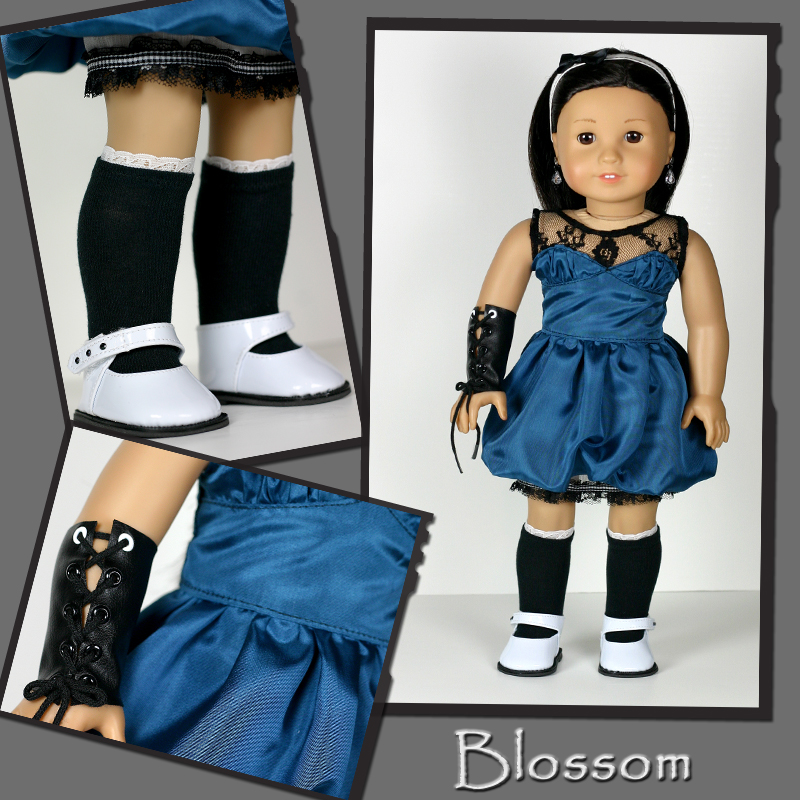 Tokyo Libby: Blossom [sold out] – The street fashion of Tokyo's Harajuku Station area is funky and fun. It's a mix of Victorian and contemporary all mashed up. Why be average, when you can blossom?!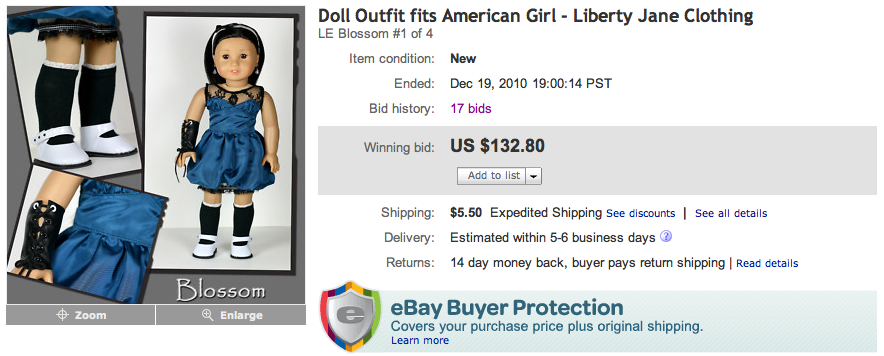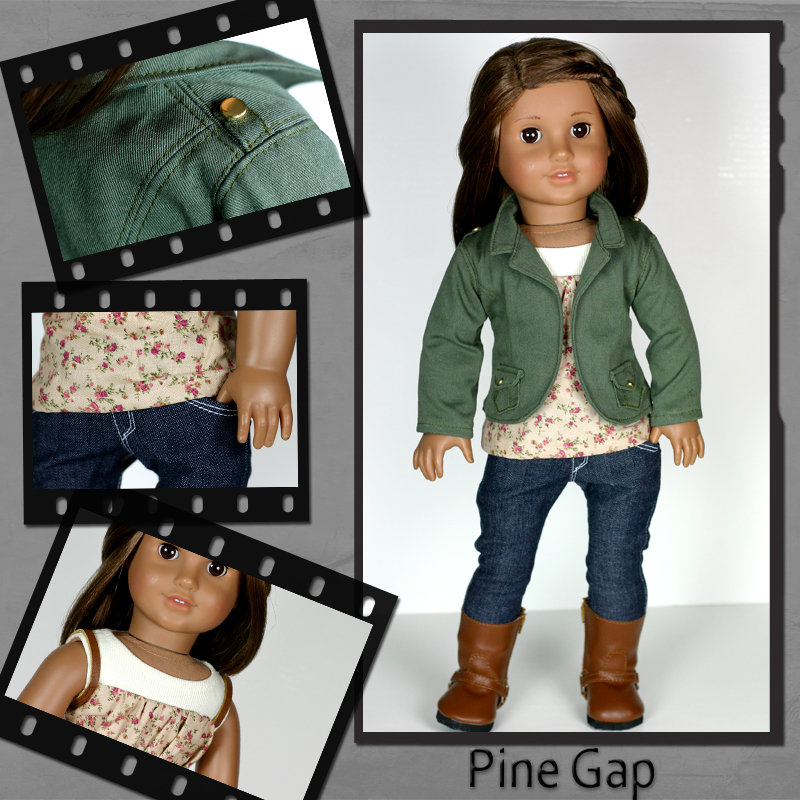 Outback Libby: Pine Gap [sold out] – Welcome to the Australian Outback!  Out here clothes are uniquely Aussie with hints of Victorian outback ruggedness. In Alice Springs there is a top secret military base called Pine Gap. Nothing gets in or out, except this cute jacket. It's military meets the outback.