Liberty Jane Main Street Location
Our main street design studio location is in Auburn Washington. It is also the home of the Liberty Jane team, Pixie Faire and Sew Powerful.  We'd love to have you come visit – just contact us ahead of time to set it up!
We are located at: 218 E. Main Street Auburn, WA 98002
Sew Powerful Purse Sewing Group/Class: Wednesdays 11-4 Free. Come on by and sew a purse for the Sew Powerful Purse project. Purses are all cut out and ready to sew, simply show up and join in on the fun! The class is taught/organized by Leslie. You can email her directly for more info leslie@sewpowerful.org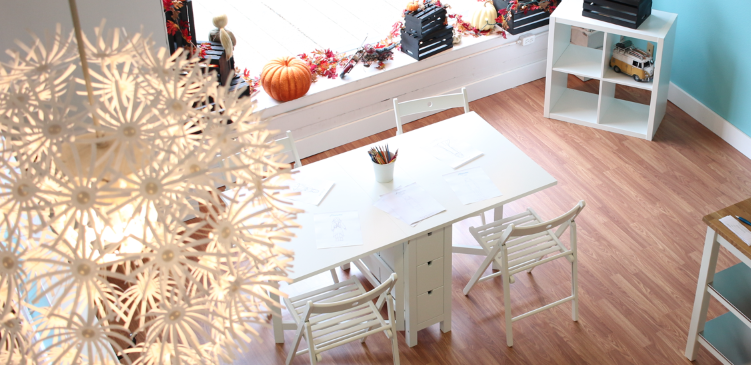 More About Our Girl-Centric Maker-Space
Most Maker Spaces are designed for boys with an emphasis on Science, Technology, Engineering and Math (STEM) and practical activities such as welding, soldering and electronics. Geeky robot stuff.
Our space is specifically designed for girls so they can learn all about amazing design, art and technology (DAT). Girls of all ages get excited about fashion and design and we want to help facilitate technology-driven and design-centered learning for the artists and designers of the future. Our space will eventually include:
Design tools such as vector art and graphics software
Sewing and embroidery machines so designers can turn concepts into reality
Cutting and applied design machines art can be applied to fabric and other media
What will you be able to do at the Liberty Jane Maker-Space:
Design an outfit for your doll
Make the outfit
Learn to sew
Learn to machine embroider
Learn to use cutting machines such as Brother Scan N Cut and Silhouette
Sign-Up For Local Store News & Info
Sign up for our local newsletter and we'll keep you posted about store news.
Enter Your Email Address