Outback Libby: Roebuck Bay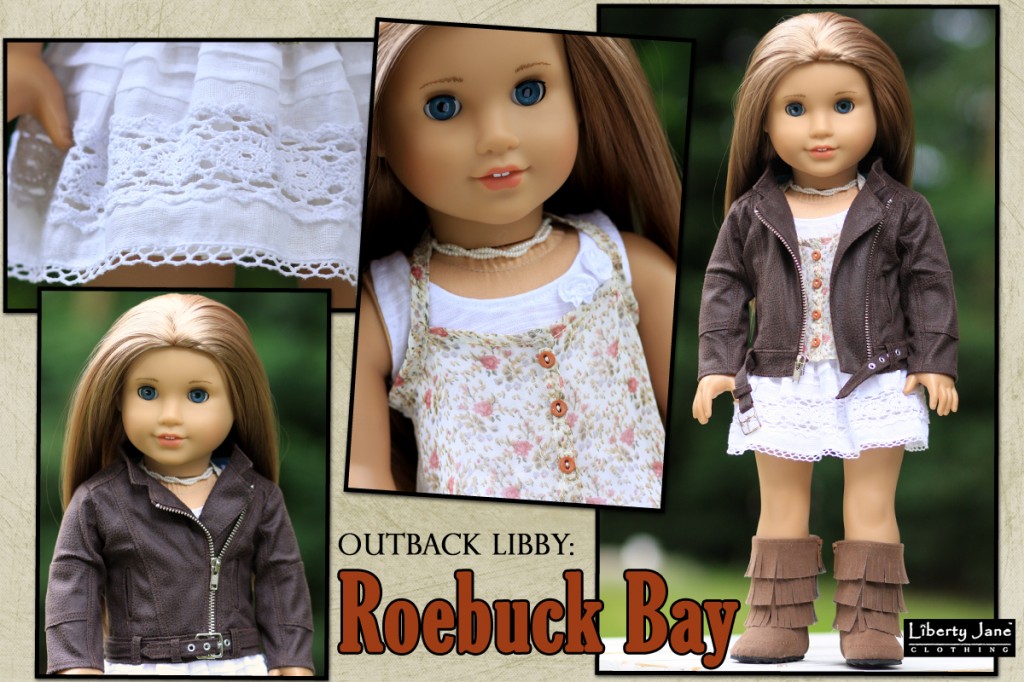 If you're going to go to the Outback, then you may as well just keep driving – Past Ayers Rock, past Nick Dundee's Walkabout Creek, and past the Faraway Downs station. You'll end up at a cute little beach town called Roebuck Bay. Dress up in your boots, a dainty cami, and a breezy skirt for a night out on the town. Don't forget your motorcycle jacket – it's windy on the coast.

Interested in sewign patterns for this outfit? The Motorcycle Jacket pattern is currently available exclusively through Pixie Faire!